SOS We need your help!
My name is Liv. I'm a regular volunteer. I've been at the farm for the past two months. New challenges arise each time I am here, but this year has brought more than a fair share of trials and tribulations, making it very much the 11th hour to organize our annual crowd funder. Once again, fellow volunteer Katie will be leading this venture alongside other volunteers from around the world.
The stars of this project are four-legged: firstly, the 34 critically endangered Skyrian Horses, but also the cats, dogs, and other rescued creatures. But for me, it is about Stathis and Amanda, who are now family. Every time I return home (to the farm), I am in awe of how they continue to persevere against all odds. They put the animals before their own lives, before convenience, before comfort and pleasures that many of us would consider trivial. Some would ask for what? Why? And sometimes, I know they even ask this themselves after long hours caring for a sick animal or a wakeful night preventing floodwaters from damaging hay or the kitchen. After a global health crisis damns the steady stream of essential volunteers, they carry on. The people of this project are its beating heart. The work they do for this endangered breed is a necessity, and I will continue to lend my hands and ease their burden when I can.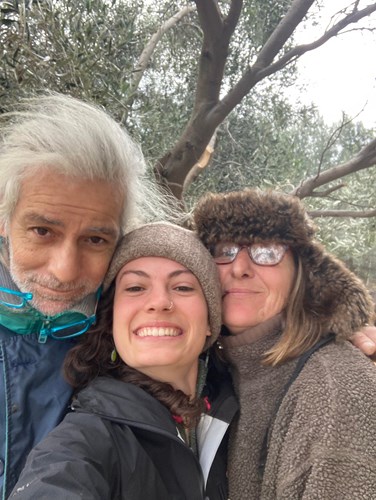 All of us, including the Skyrian Horse, face the adversity of a changing climate. Flash floods, erratic shifts in weather, harsher storms, gale-force winds, and intense heat are now realities. The climate is changing, and we need your help to adapt.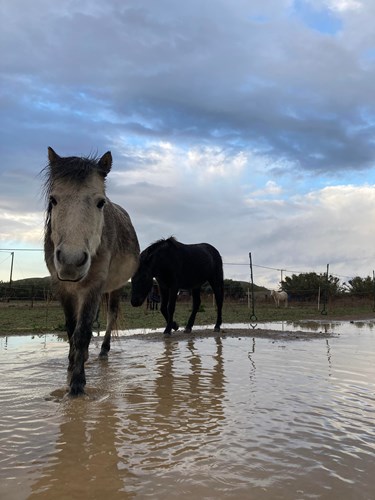 This year, disastrous late-season rains followed by intense heat led to a 50% decrease in Greece's meadow hay crop, making feed scarce and hugely expensive. Due to heavy rains at harvest time, the oaten hay also suffered, and irrigated alfalfa prices have skyrocketed 30% as a consequence of increased electricity prices. All this makes our task of feeding 35 endangered Skyrian Horses with different needs more challenging.
Our immediate needs:
– One lorry of hay (approx 450 bales) and supplementary feed for our older horses – £3800 (hay now being anywhere between 8 to 9 euros a bale)
– To make good our destroyed shelter (labour, new panels, crossbars and beams) – £2250
– To make good our front field fencing (supplies, equipment and labour) – £3200
– Bilge Pump – £250
– Generator – £500
As some of you may know, a recent wind storm ripped the roof off of one of our shelters and nearly flattened all the older fencing in our turn-out area for stallions. These fences will not withstand another big storm as we have mended and made do for years. It took three strong people to wrestle the fence back into place and temporarily secure it with bale string and wire —not exactly the best long-term fix. Luckily no one was hurt, but this exemplifies the desperate need to reinforce our infrastructure for the safety of horses and humans alike. We need to purchase materials and fund the labour costs of fixing the shelter and fencing, hopefully before the worst of winter kicks in.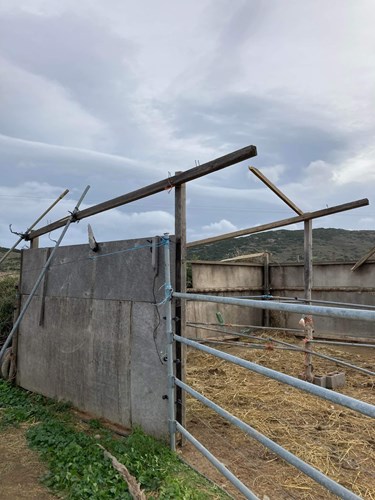 We rely on electricity to pump daily water for the horses as we don't have a mains supply. This year, we have realized we must have an emergency backup to ensure that a power cut caused by adverse weather doesn't leave us high and dry. And if we get extreme flooding we need a bilge pump to bail us out.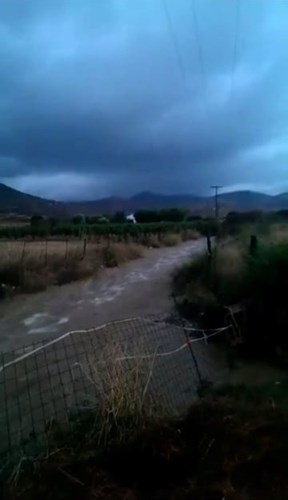 The total cost comes to £10,000. We know this is a huge amount to consider raising but all of the above is absolutely necessary for us to continue and we can't do it without your help. We need to do this work urgently and are so grateful for any support we are given.
Please click on this link to visit our fundraising page on Just Giving to donate: https://www.justgiving.com/crowdfunding/urgenthelpforskyrianhorses
Our heartfelt thanks goes out to you from all the humans and horses at the project for your support through these challenges.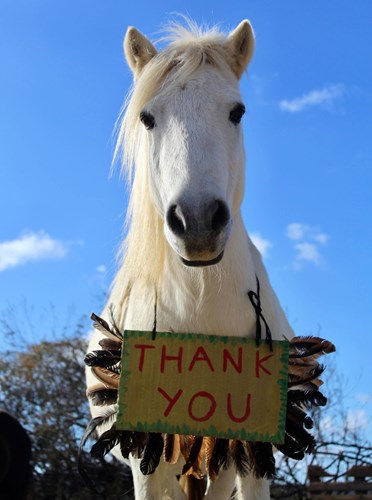 For those people who would like to donate directly please contact Amanda Simpson at skyrosislandhorsetrust@gmail.com and she will send the bank details. We would love to hear from you!
If anyone is interested in sponsoring/adopting a pony, please also contact Amanda. Maybe a great last-minute Christmas present for a loved one?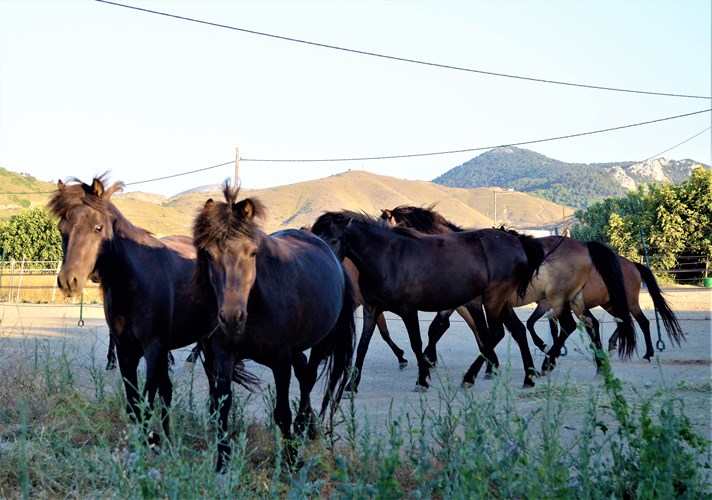 Like our Facebook page https://www.facebook.com/friendsoftheskyrianhorse/ and follow us on Instagram https://www.instagram.com/friendsoftheskyrianhorse/ to keep updated about life on the farm.
Saving the Skyrian Horse
Featured on National Geographic

One of the oldest, rarest breeds of horse on the planet.
Find out more about the Skyrian Horse here.
Welfare


We are working towards a high quality of life for every horse in Skyros.
Find out more about our welfare work here.
Conservation


There are believed to be about 200 Skyrian Horses on the planet.
Skyros Island Horse Trust is home to nearly 40 of these animals.
Find out more about our conservation work here.
Education


We ran the first Skyros Horse Festival in 2014 and hope to run
many similar events in future.
We believe in encouraging a respectful approach to horsemanship.
Find out more about the project here.
How You Can Help


We rely on the support of our volunteers to keep the farm running, as well as our generous adopters and donors for their contributions to the management costs.
If you'd like to help, click here.
Keep in Touch
Follow our blog by email simply by clicking the button in the sidebar.
Join our Facebook group, 'Friends of the Skyrian Horse', by clicking the icon in the sidebar.